Welcome to My Talk Page
Welcome to my talk page, please use this page for non. - official messages. Any offical messages can be placed
Here
Please Enjoy youre youre visit and, as allways Happy Editing.
Kerry Stapleton
05:53, June 28, 2012 (UTC)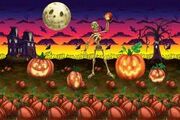 Hey there!
We're excited to have Bin Weevils Wiki as part of the Wikia community! There's still a lot to do, so here are some helpful tips and links to get your wiki going:
All of the above links are a great place to start exploring Wikia. If you get stuck or have a question you can't find the answer to -- please contact us here. But most importantly, have fun! :)
Happy editing!
--
Dopp
Hey, can i ask what this wiki is all about so that I'll know what to edit thanks..iLikeTheColorGreen
I want to be admin but not now, just like what you said, I need to prove something so Thanks.ILoveGreen 06:52, May 25, 2012 (UTC)
thanks for making me an admin, appreciate it. ILoveGreen 06:25, May 26, 2012 (UTC)
hello, It's me Green
Edit
hello...ILoveGreen 06:48, May 26, 2012 (UTC)
hey, can you able Chat? pls. ILoveGreen 09:49, May 26, 2012 (UTC)
of, course
Edit
yes, you can be my friend why not.ILoveGreen 07:59, May 28, 2012 (UTC)
yes yes i am Emilythebrawler 12:56, June 16, 2012 (UTC)</div>
Im BinBugSP11 Wiki name -S34N- 19:43, July 4, 2012 (UTC)-S34N- and I am holding a party at my nest Sat 7 July 2pm GMT in Slime!
Just visit my new page BinBugSP11 User News
BYW the time of riot is too early 4 me so id be happy to join your next one!